PDF Generator is an action after submit which can help you to send PDF version of your form to assigned emails. You will be able to choose which fields would appear in the PDF file.
Step 1: You can create a simple contact form like image bellow:

Create form
Step 2: Click Submit button> Settings Tab> Add Action PDF Generator into Actions After Submit.
The PDF preview file will be displayed under the submit button. You can view and edit the location of the mapping files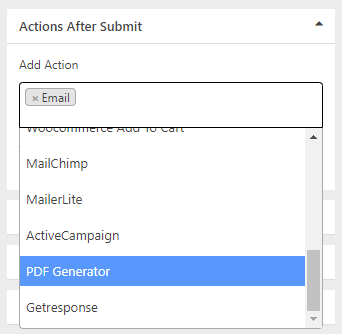 Add action PDF Generator after submit
Step 3: PDF Generator control section will appear in Settings Tab. Click PDF Generator to setup your PDF file.
– If Custom Layout is disable all fields will be automatically map to the PDF file when attaching when submitting the form.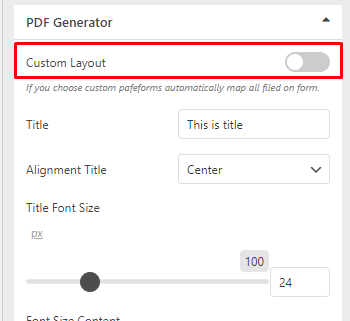 Custom Layout is disable
– You can add title, fort size and text display position of the content and title.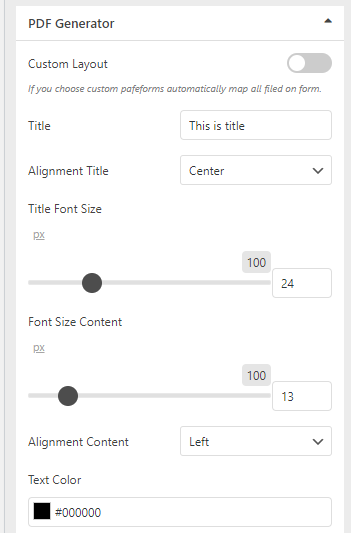 Setting title and content
– If is Custom Layout is enable in the settings section PDF Generator will display a menu of Field Mapping.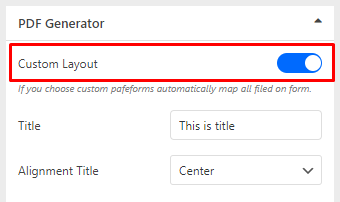 Custom Layout is enable
– Click Add Item to make additional fields optional and adjust the position of the fields just mapping

Click add item add field mapping
The Shortcode field you copy corresponds to the field you created when creating the form.
– Copy field Shortcode (ex: Name (click to Name field in form))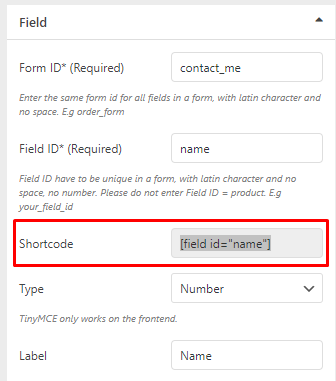 Copy Shortcode
– Paste field Shortcode to Field Mapping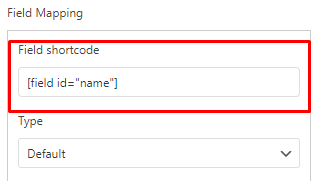 Paste shortcode to field mapping
– Select Type:
* If field is text select Default.
* If field is Image select Image
* If you want to upload an image, choose Image upload.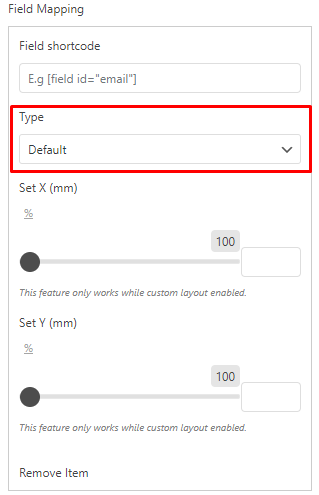 Type field mapping
– If custom font is disabled the font and font color will be taken according to the Font Size Content and Text color setting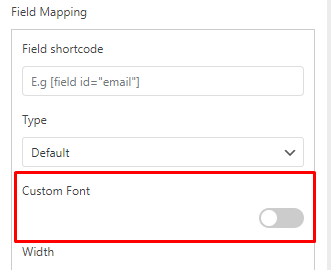 Custom Font is disable
– If custom font is enabled, the font will be changed according to field mapping options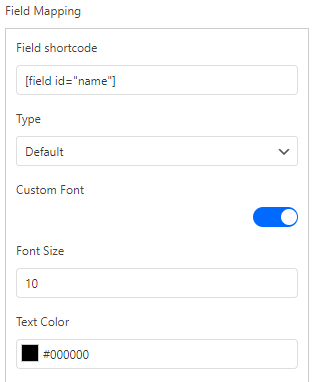 Custom Font is enable
Width you can adjust the length of the field (to 100% if you want to be on one line).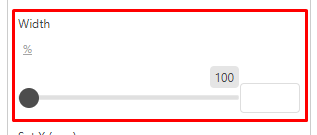 Set width field
Set X you can align the position of the field vertically in PDF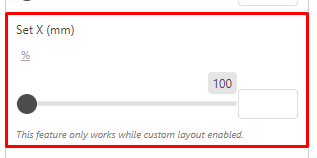 Set position X field
Set Y you can align the field's position horizontally in the PDF file.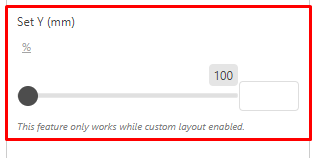 Set position Y field
Completed all fields you want to map.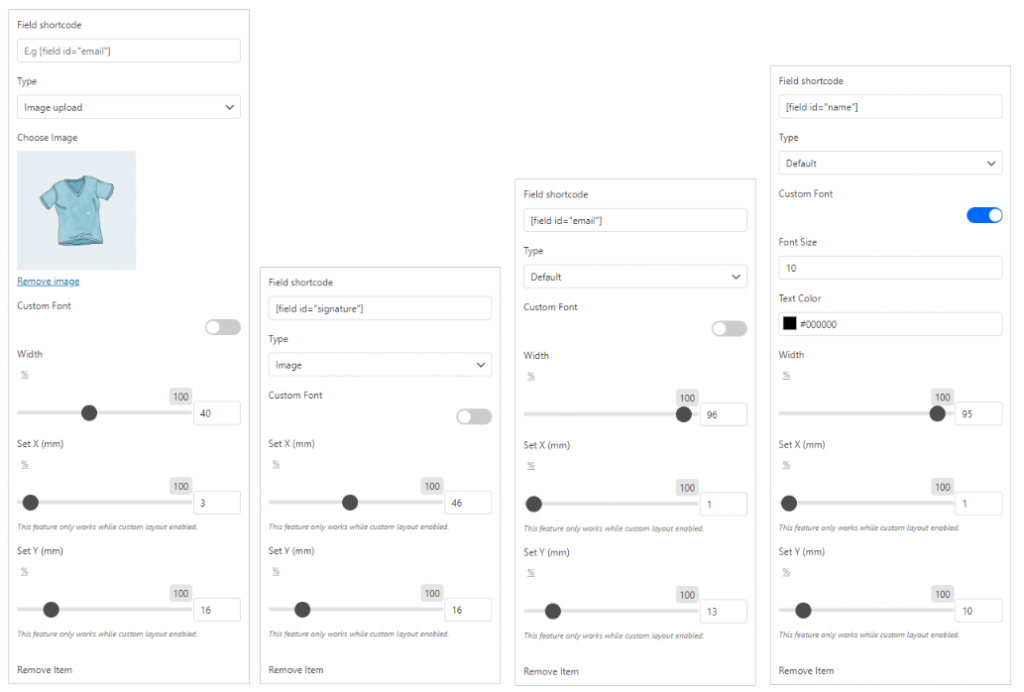 This is preview on admin page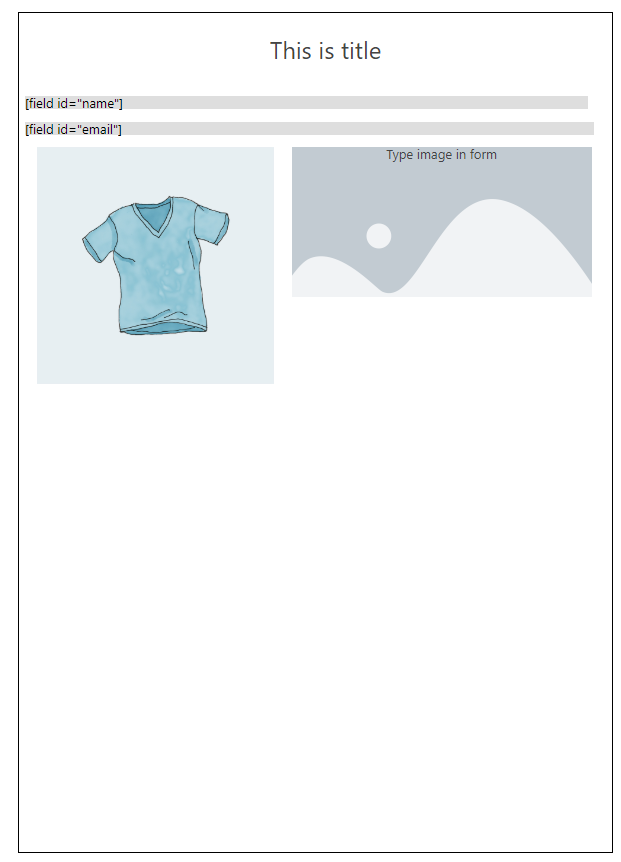 Click save and check active form and PDF file
You can enter your email to check the attached PDF file.
How to use special characters/other fonts in PDF:
In order to use normally your local language characters, please add a PDF font that is appropriate to your language.
Download your font here
Then go to dashboard > Piotnet Forms> PDF Custom font > add new > upload/add font.
Notice: just apply for TPF File.
*Current Limitations
At the moment, the PDF Generator can perform basic manipulations when enabling the Custom Layout function. When using the PDF Generator Custom Layout function, you may meet some unexpected cases if you do not follow our list below:
+ PDF works fine with 1 page and A4 size when mapping fields (Custom Layout)
+ This function currently works with versions under 1.6. Maybe your PDF Template File is not appropriate to the version of Piotnet. You may check your version here and convert the PDF file to our required version by using this one
+ The maximum of Y-ASIS (Set position Y) is 89.8 mm. If not, the field will be mapped to the next page.
Notice: when you have a long-form and do not have a need to customize the position's fields, All fields will be automatically ordered and broken page.
In addition, PDF Generator is not available to display from right to left. (Right-to-left script)