Step 1: Go to Dashboard > Piotnet Form > Database.

Step 2: Click All Form ID > choose Form ID (In Piotnet Forms version 2.0: the Form ID automatically is dynamic depending on Post ID)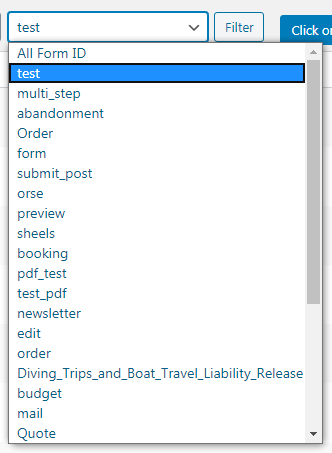 Step 3: After choosing Form ID > click Filter.

Step 4: Finally, click this button to export.