The Booking Form have two date type: Date picker and Special date.
* With Date picker:
Step 1: Create the date field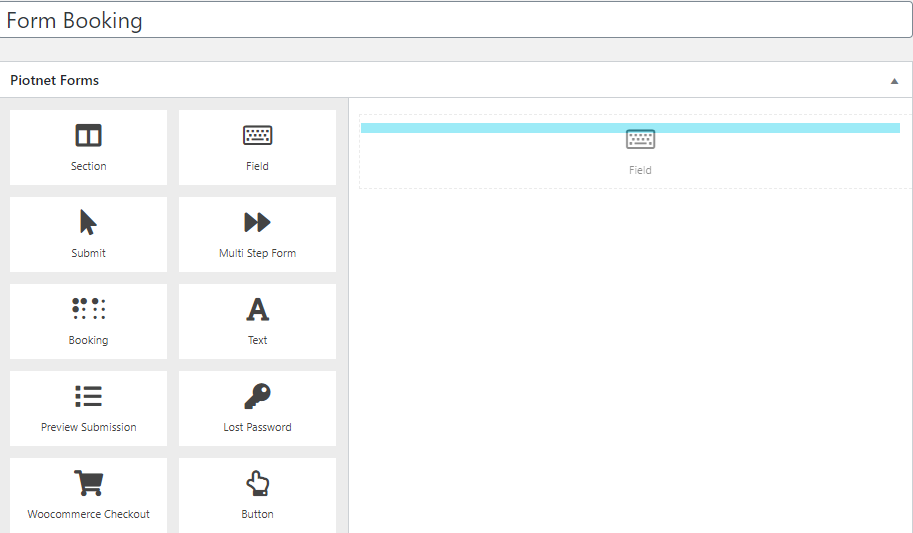 – Choose type is date.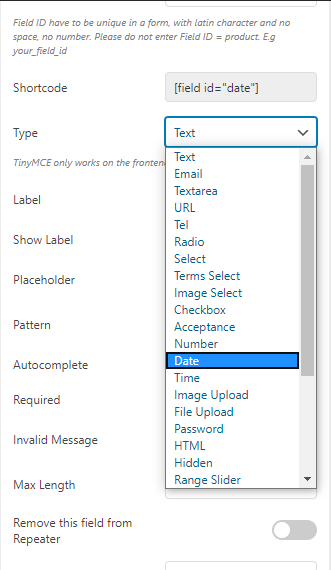 Step 2: Create the Quantity Field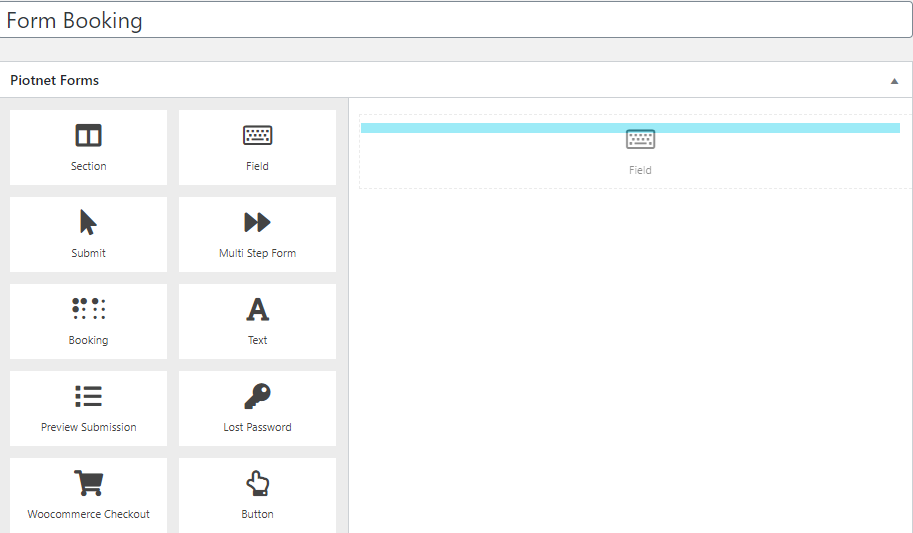 –  Choose type is number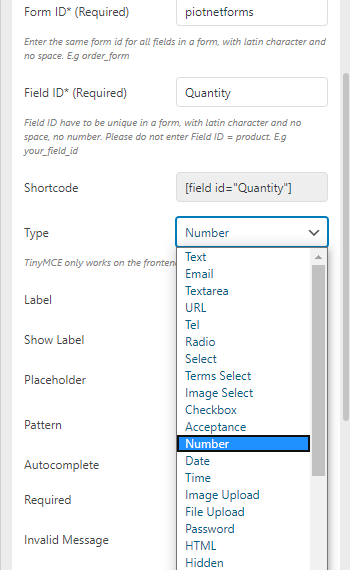 Step 3: Create the Booking table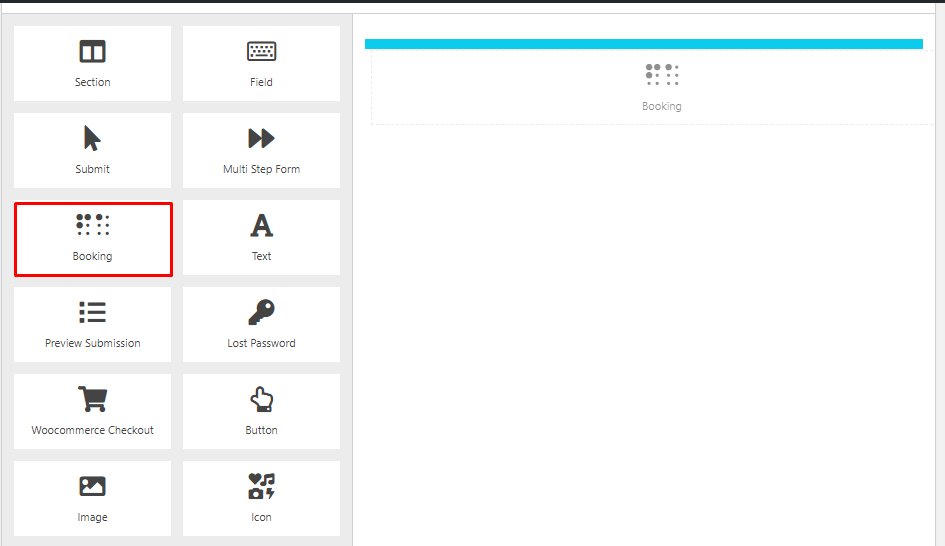 – Add form ID and booking ID. Enter the same form id for all fields in a form, with latin character and no space. E.g order_form
– Choose date type is Date picker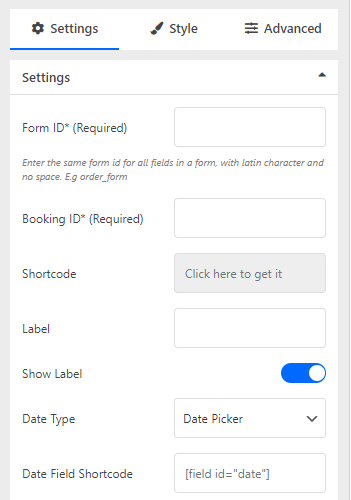 – Add shortcode of Date field and Quatity field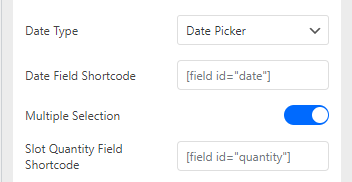 – Add Item to List of the Slot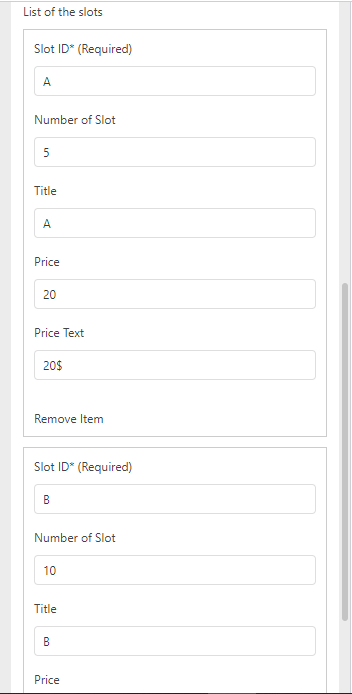 Step 4: Add Calculated field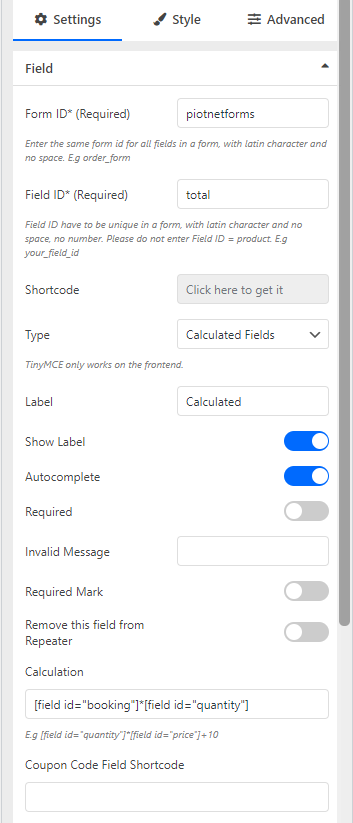 Step 5: Stripe payment field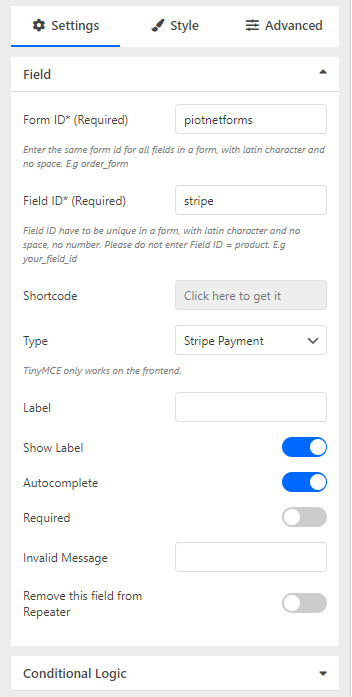 Step 6: Create Submit button and choose Booking in the Action after submit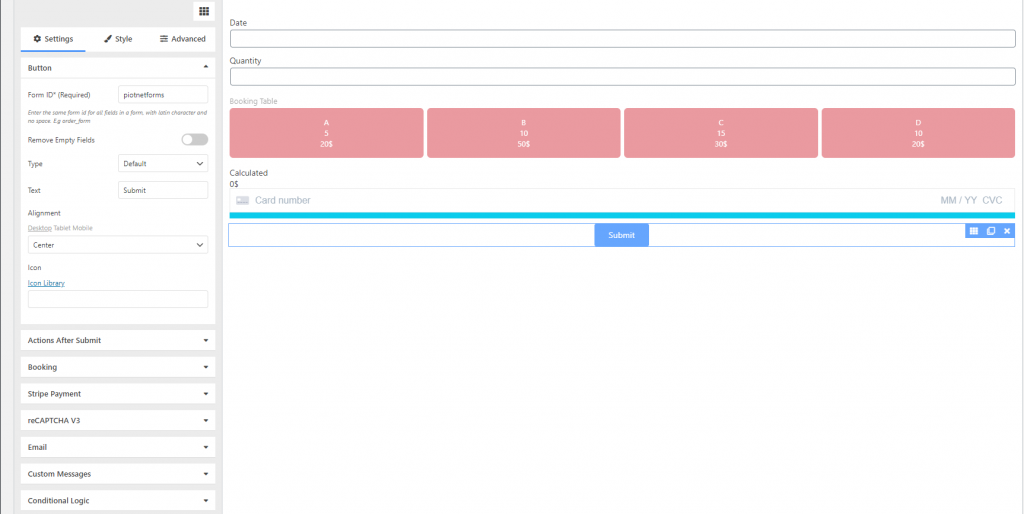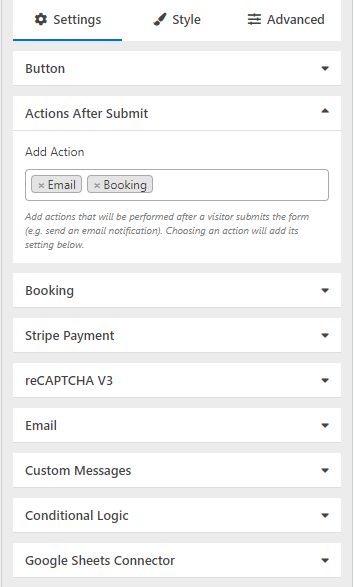 – Add Booking shortcode: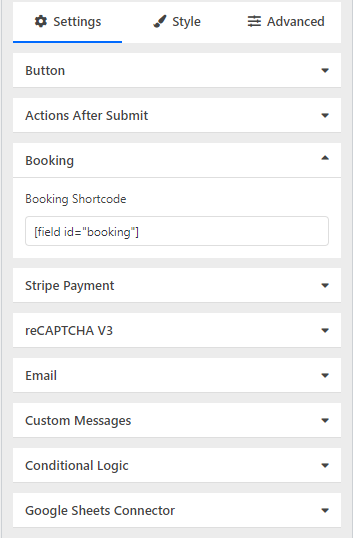 Last step, click to Form and take the shortcode and add it to page where you need to use the form.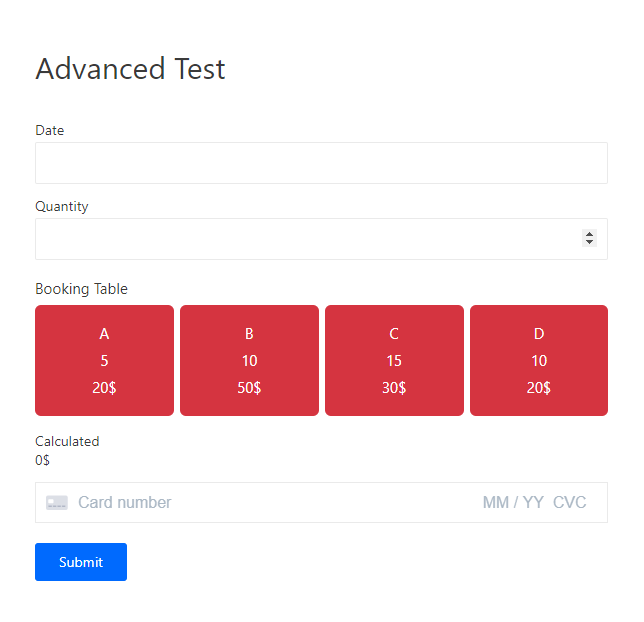 – When you click to submit, the data will be saved in Form Booking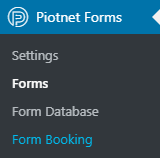 – If have any customer want to cancel the booking, You can trash the booking in Form Booking.
* With Special date: You have just changed the date type to Special date in the Booking field and choose the date which you want. You do not need to create the date field. Skip step 2 (Create the Quantity Field) in Date picker datetype.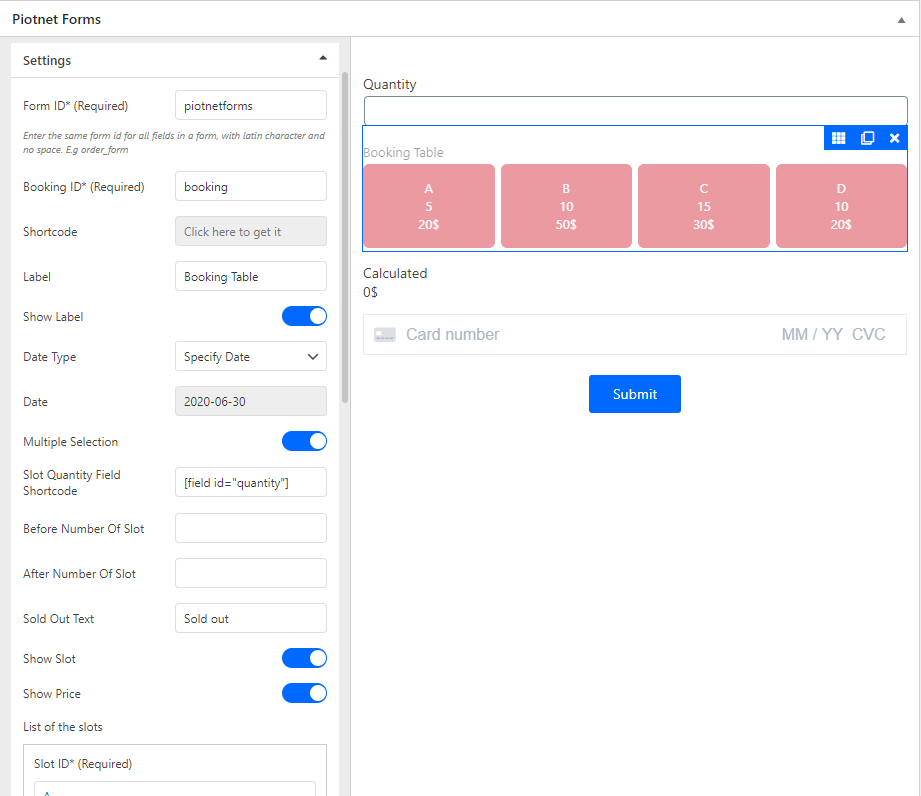 – The result of this date type: