Step 1 : You need to add Mailchimp API key.
Please go to Dashboard > Piotnetforms > Settings > MailChimp Integration > Enter MailChimp API  Key > Save Settings

Step 2: Copy API Key From Mailchimp
Once you're logged into Mailchimp, you'll need to go to your Account page.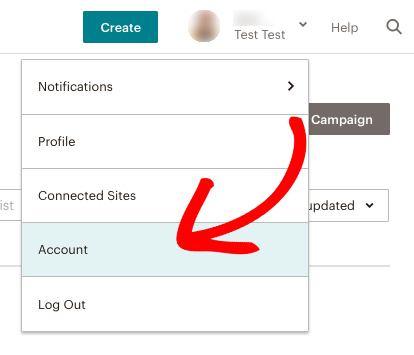 Within the Account page you'll see an additional menu near the top of the page.
From this menu, you'll need to go to Extras » API keys.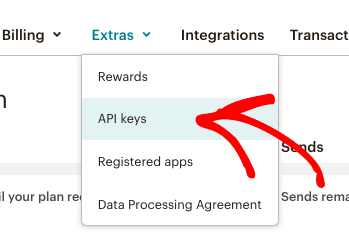 When you open the API Keys page, you'll be able to copy your existing API key or, if needed, generate an API key by clicking the Create a Key button.

After you've copied the key, you can return to the tab or window with your PiotnetForms settings and paste it into the API Key field.
Step 3: You choose for Actions After Submit >> MailChimp

Step 4: You choose for MailChimp.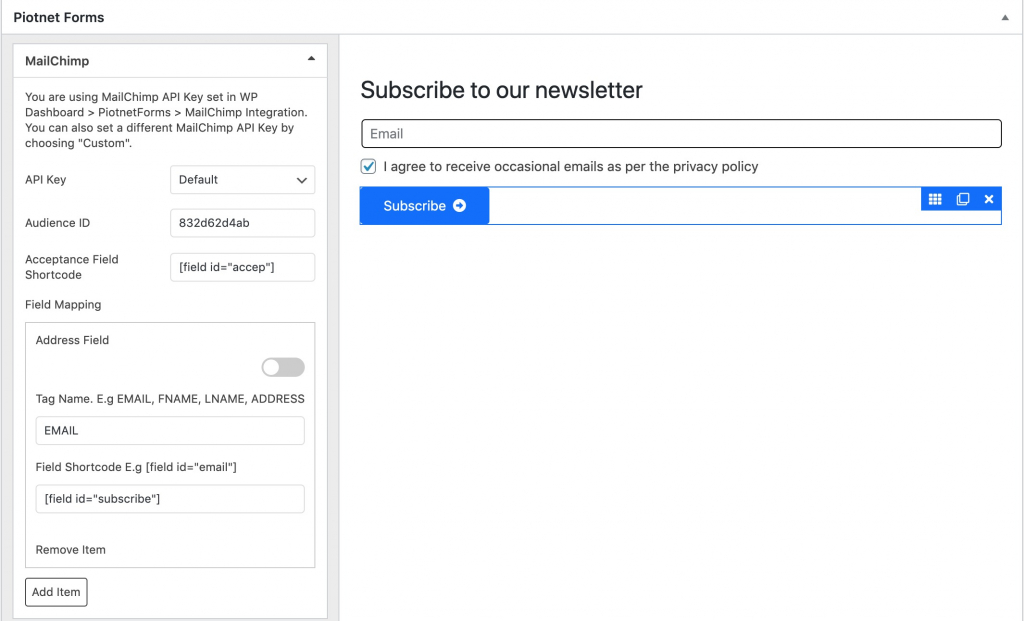 Step 5: Find your Audience ID
To find your audience ID, follow these steps.
Navigate to the Audience tab.
If you have more than one audience, click the Current audience drop-down and choose the one you want to work with.
Click View Contacts.
Click the Settings drop-down and choose Audience name and defaults.
In the Audience ID section, you'll see a string of letters and numbers. This is your audience ID.