Navigator is elements tree.
The feature shows the relation of elements in your form. It is very useful to avoid you are "lost" in building complicated forms.
Navigator allows you to select elements just by quick clicks instead of finding the element among many others.
Open the Navigator
Click on the 3 layers icon at the Top Control to open Navigator. It should appear at the right of the form. You can drag it to other positions.
Click the cartet-right icon to open the inner elements of elements in Navigator.
Click on the elements in the navigator to select.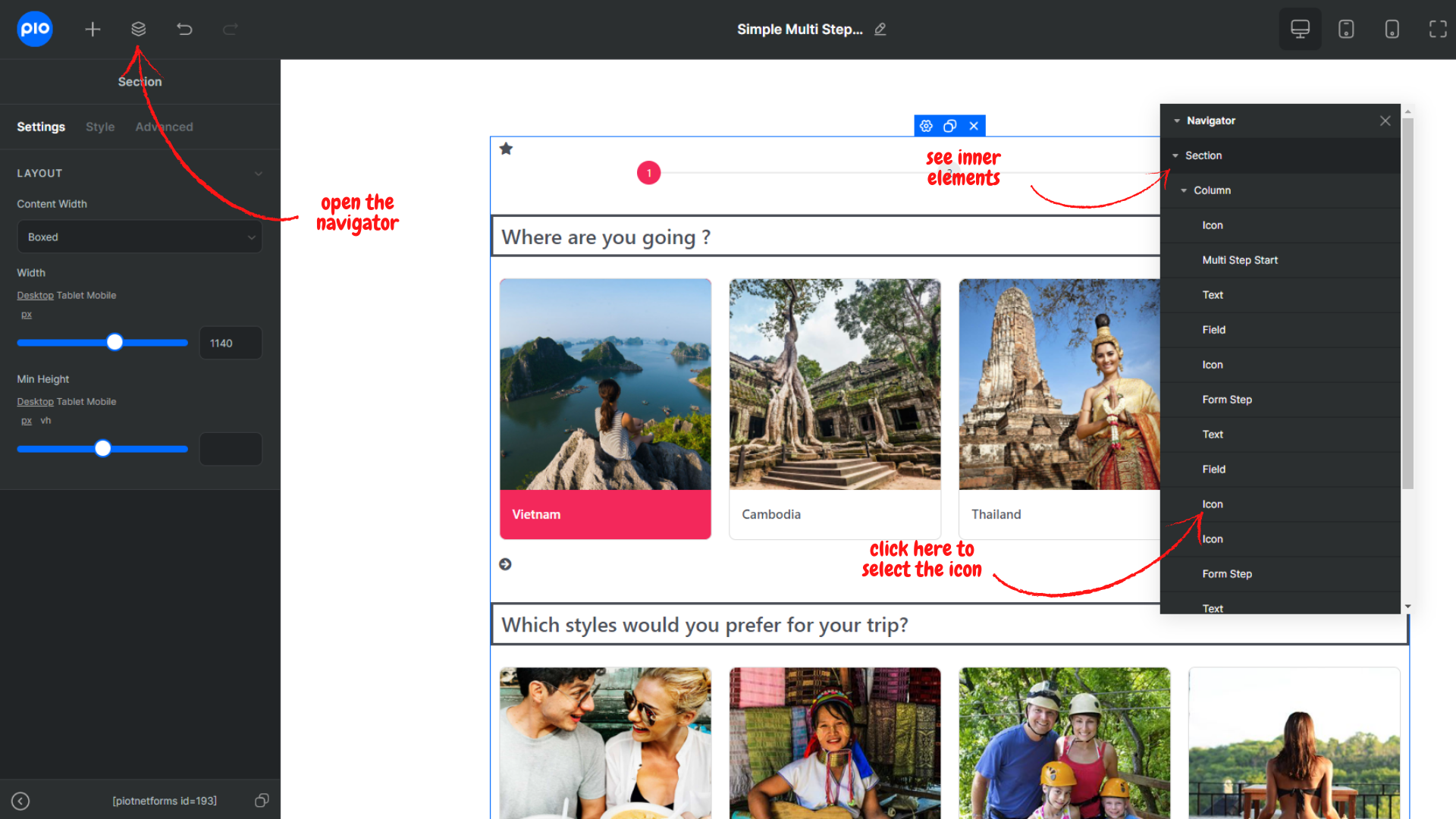 New enhancement
Since the new version 2.0.0-beta4 has been upgraded, this one empowers Piotnet Forms Pro with a new enhancement for Navigator in Editor:
With the new Navigator, it efficiently operates and is easy to use and extremely convenient, we highly recommend using it to manage the position of widgets rather than dragging & dropping in the Preview Zone.
The navigator panel is resizable and movable.
You can easily select, duplicate and remove widgets.
Assist "drag and drop" widgets with hierarchical mode.
Implemented a constraint between the Section widget and the Column widget in order for only the Column widget to be put in the Section widget, and vice versa.