Preview Submission will allow your customers to see submitted content in the form.
For example: Create a simple contact form.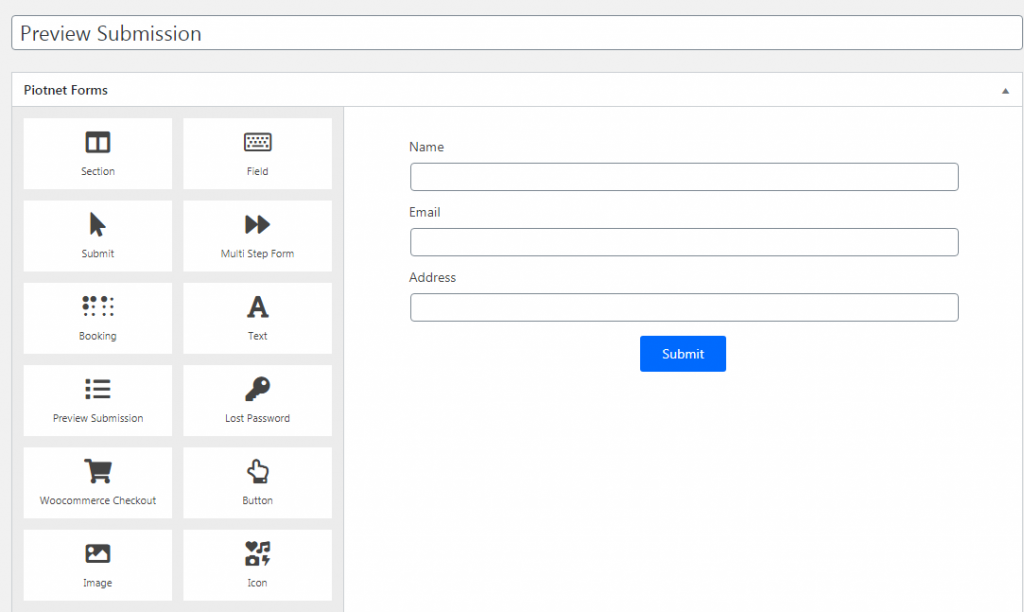 Next, just drag and drop a Preview Submission Widget into your form.
Edit Preview Submisson > Settings.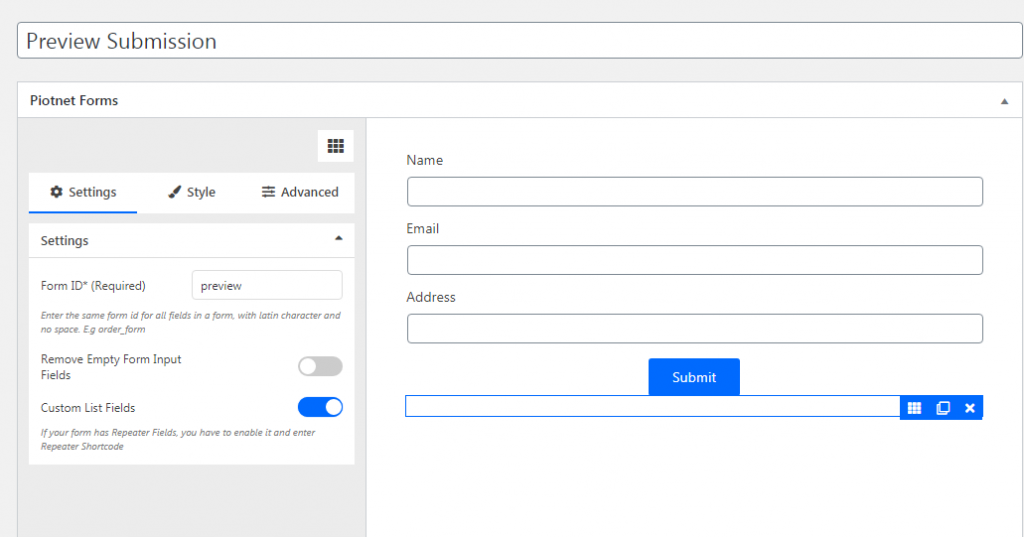 Fill ID of the form which you want to set preview to Form ID, you also can enable Remove Empty Fom Input Fields or Custom List Fields.
A view of your form: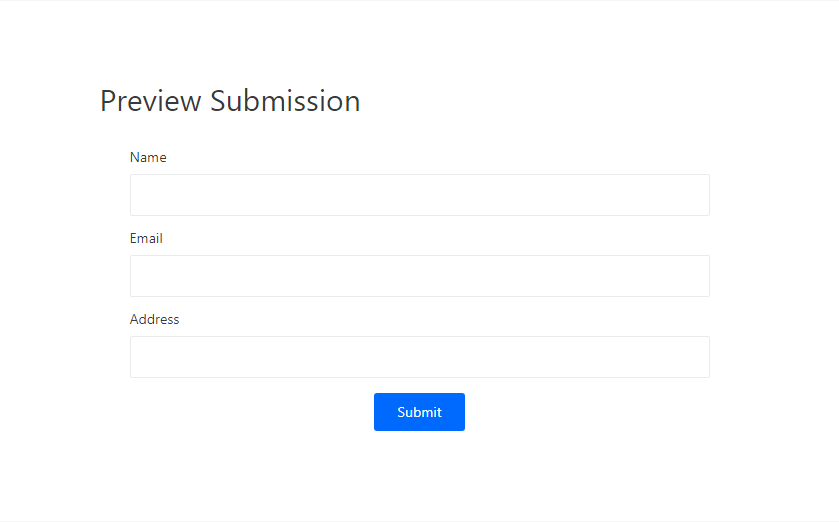 After filled in information, the form will be displayed as bellow: