New Price Plans Announcement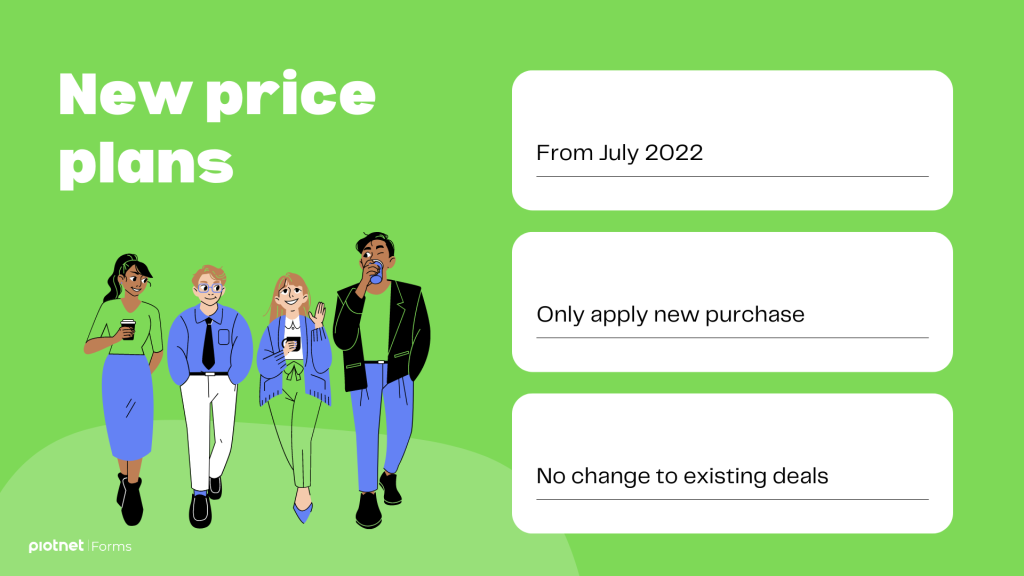 Piotnet Forms first version launched two years ago and received a great welcome from the community. We really appreciate your trust and support for the plugin.
During the last two years, thanks to user feedback and suggestions, we have developed Piotnet Forms a lot from the initial version.
Many new features have been added: Label Animation, Google Calendar, Slack Webhook Integration, MetaBox integration, Pods Integration, Sendy Integration, Twilio Whatsapp, Twilio SMS, SendFox, SendinBlue Integration, Hubspot Integration, Mollie Payment, ConvertKit Integration, Navigator, License Dashboard, PDF Generator improvement, and many more.
Most reported bugs are fixed.
Today, after the launching of version 2, Piotnet Forms have become a totally completed version of the original. In this upgrade, the main shortcomings of the plugins are improved: user interface rebuild, multistep forms simplified, easier styling, advanced dynamic tags, starter form templates library, better document base.
We believe, the plugin is much more valuable after all the upgrades and innovations.
To keep the development momentum and fulfill users' needs in a better way, we will be making changes to our Piotnet Forms Pro plans. The change will be effective from July 1st, 2022. The new plans only apply to new purchases, there is no change to existing deals.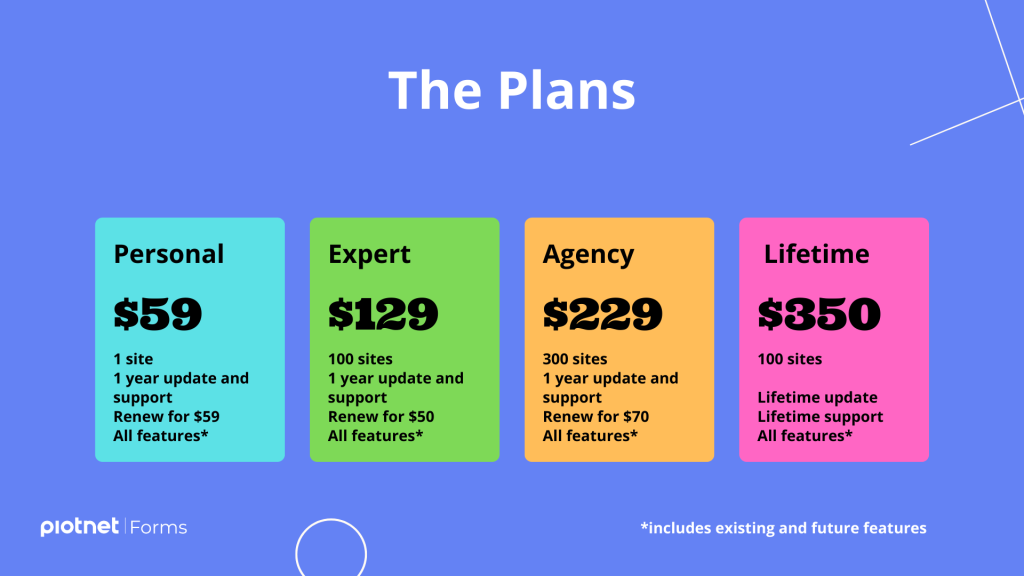 Hopefully, Piotnet Forms will continue to be your form builder choice!
Piotnet Team.